Update our app!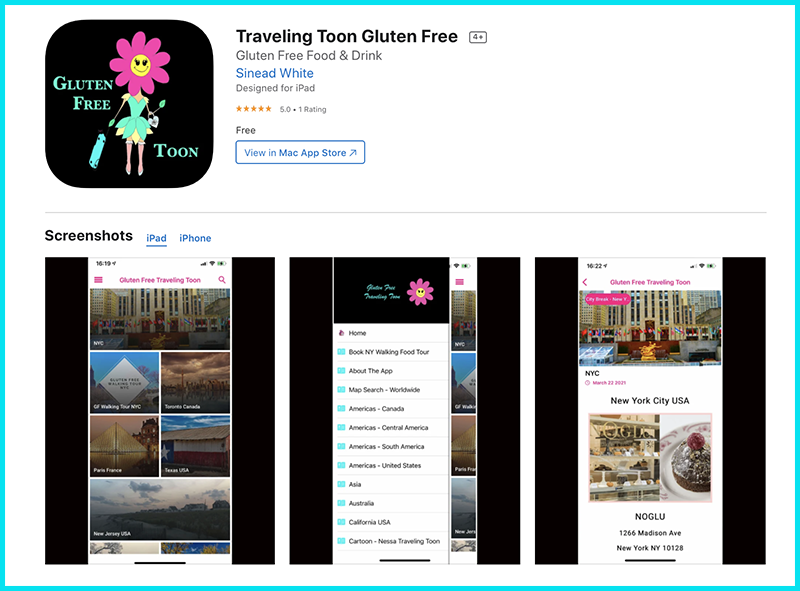 We have added a new map search to version 2 of Traveling Toon.
This map will allow you to enter a city or town and locate the nearest gluten free restaurants and bakeries. It also will use google maps to direct you to that location.
Make sure to download google maps offline so you never get lost on your travels. 
Download Google Maps to use offline
On your iPhone or iPad, open the Google Maps app.

 

Make sure you are connected to the Internet and are not in Incognito mode.
Search for a place, like San Francisco.
At the bottom, tap the name or address of the place; tap More 
Select Download offline map ; Download.