My Tour
100% Gluten Free Restaurants and Bakeries
The Map to the left/below is every 100% Gluten Free Restaurant I have found world wide. I will include other favorites NYC GF restaurants below. 
My app is also available on IOS and Google Play. I made the app free in support of these restaurants. 
Also here is a link to all NYC 100% GF Restaurants: https://helpglutenfree.com/nyc_2022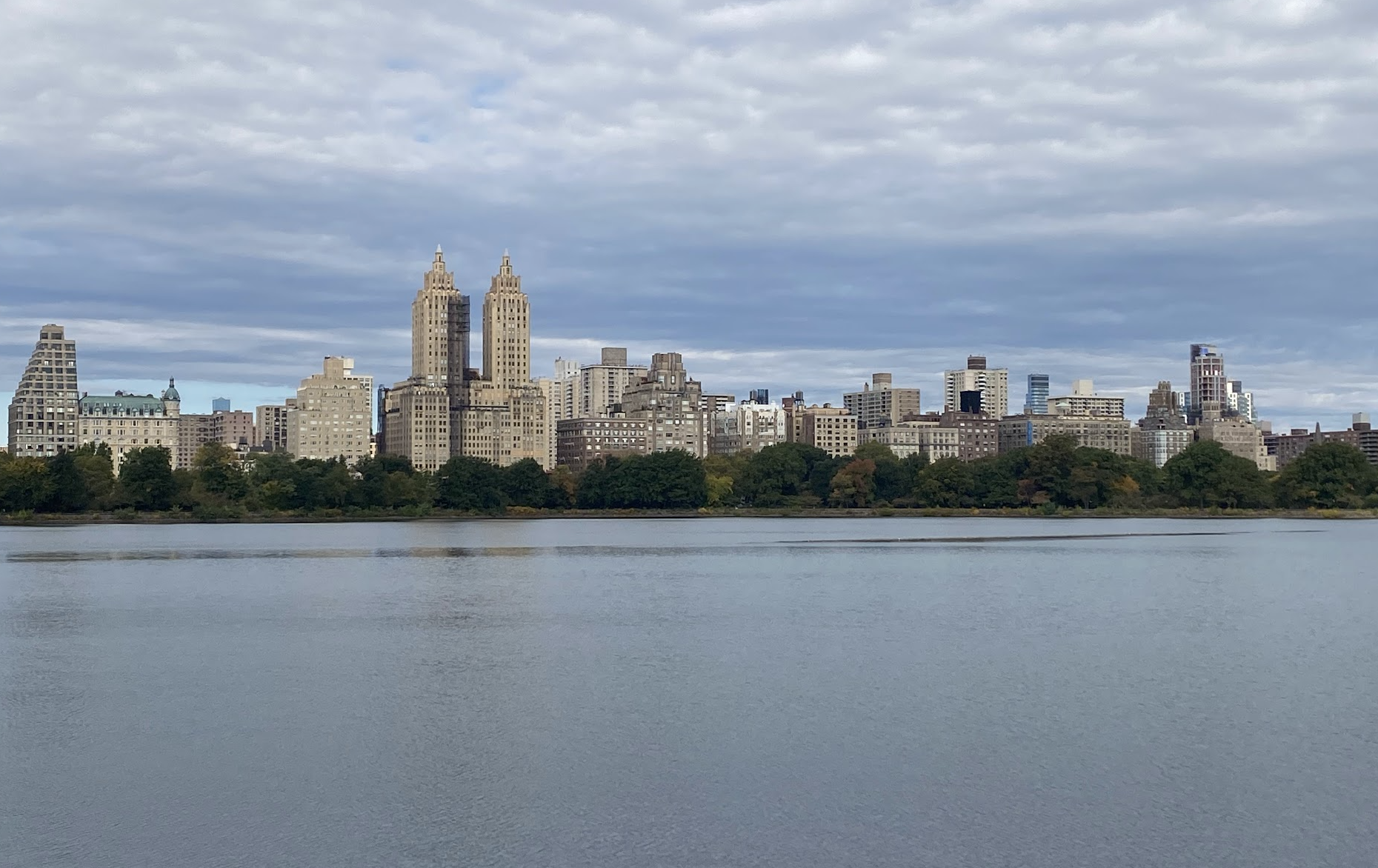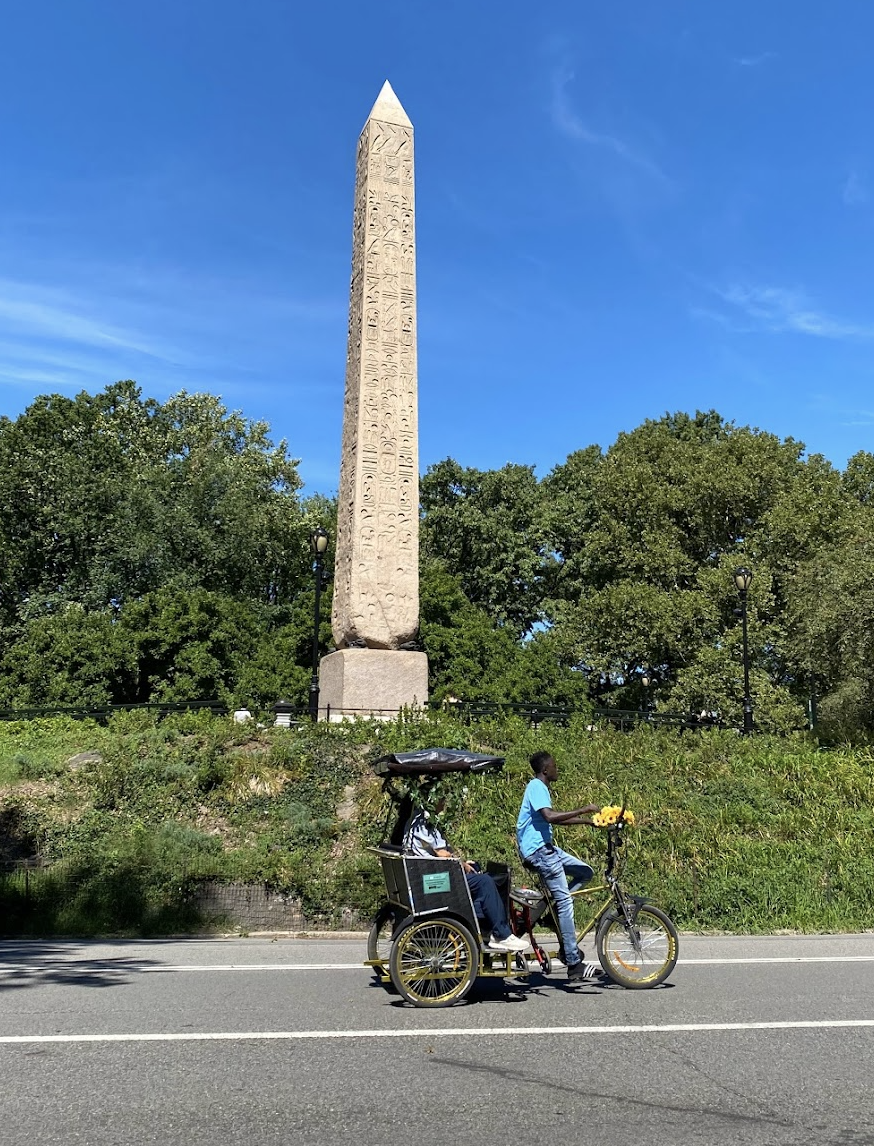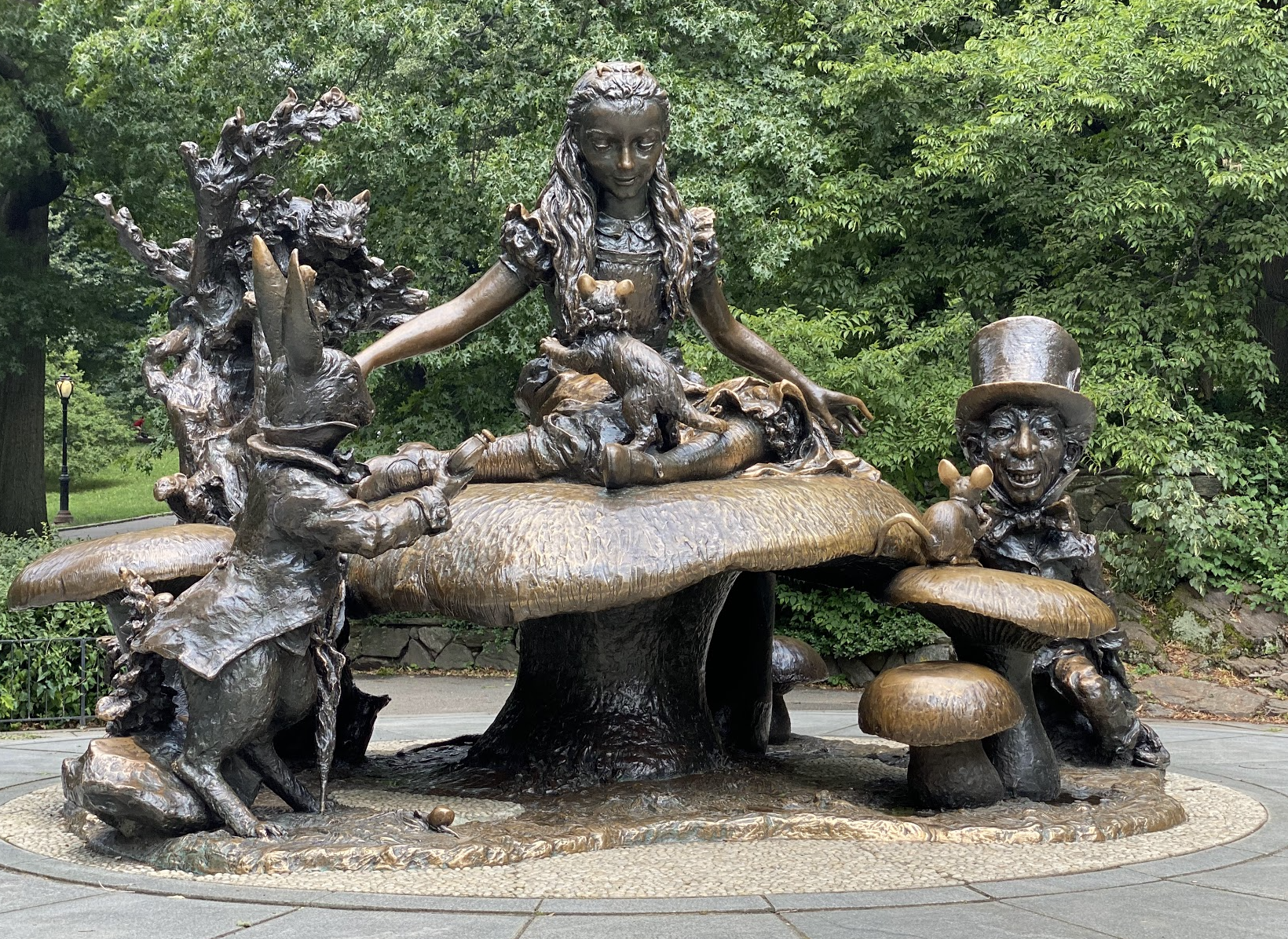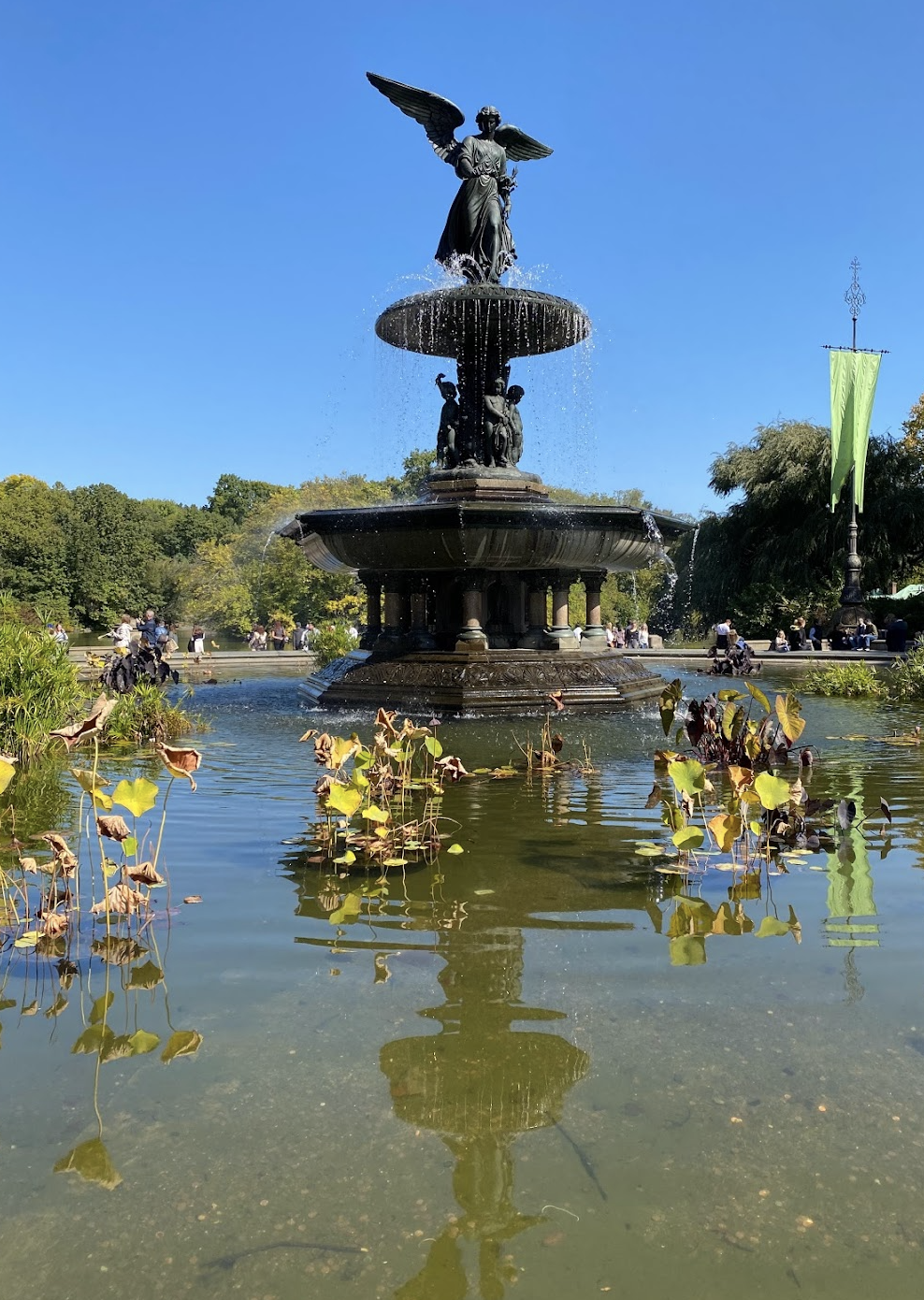 THE GF WALKING TOUR
Everything is 100% Gluten Free
Click on this Map To Open On Your Phone:
https://goo.gl/maps/HWisYLEPt1uubjWj6
Noglu patisserie: 1260 Madison Ave, New York, NY 10128 (Madison Ave between 90th and 91st Street).
After Noglu Make your way west to 5th Ave, you will see Central Park directly ahead. Using the Map to find the steps up to Jacqueline Kennedy Onassis Reservoir. You are standing on the east side of Manhattan and viewing directly across the reservoir the west side of the city. Many runners use this reservoir to get their daily step in. It is 1.58 mile around once.  
Follow the map back down the steps and over to The Obelisk, here you can ignore the map to get up close if you wish to save your steps. This Obelisk is know as Cleopatra's Needle. Thought to be 3,500 years old. No surprise to learn this is the oldest outdoor monument in NYC. It is hard to understand how old this is, I was just in Athens and visited the Acropolis which is 3,300 year old. So our Obelisk is older. It was once part of a pair (second is currently in London England) and was original in Heliopolis (Now Cairo). Central Park has been its home since 22 February 1881. 
The next stop is to view Alice in Wonderland Statue and the Conservatory Water or better know as Central Park Model Boat Pond. (see more info below) Donated in 1959 by George Delacorte in memory of his wife who often read Lewis Carroll's Alice's Adventures in Wonderland to their children. This sculpture has many little visitors daily; it is a must see. Delacorte also donated the musical clock in the Central Park Zoo.  
We will pass Hans Christian Anderson bronze portrayal, reading from The Ugly Duckling with its main character at its feet. As we known it was in fact a swan
The Map will bring you past the Loeb Boat House which is currently looking for new ownership as you follow the map it will open up to Bethesda Terrace. 
The Angel of Waters sculpture stands 26 feet high, created by Emma Stebbins, one of the first public art commissioned from a woman. It marks the 1842 Croton Aqueduct that brought fresh water from Westchester County into NYC. This was very important in ending the Cholera Epidemic.  If you walk to over to central Park lake you may see some turtles who have made the park their home.  Make your way under the Bethesda Terrace and don't forget to look up and take in the beautiful Minton tiled ceiling.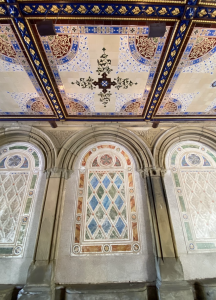 At the other side of the Terrace you will see The Mall area which is a long walkway with seating on either side. Do not enter The Mall here you will follow the map by making a right. Some guest on this trip skip The Beatles park of the tour so I have included two maps if you are not Beatles fans but Strawberry Fields is a memorial to the Beatles John Lennon.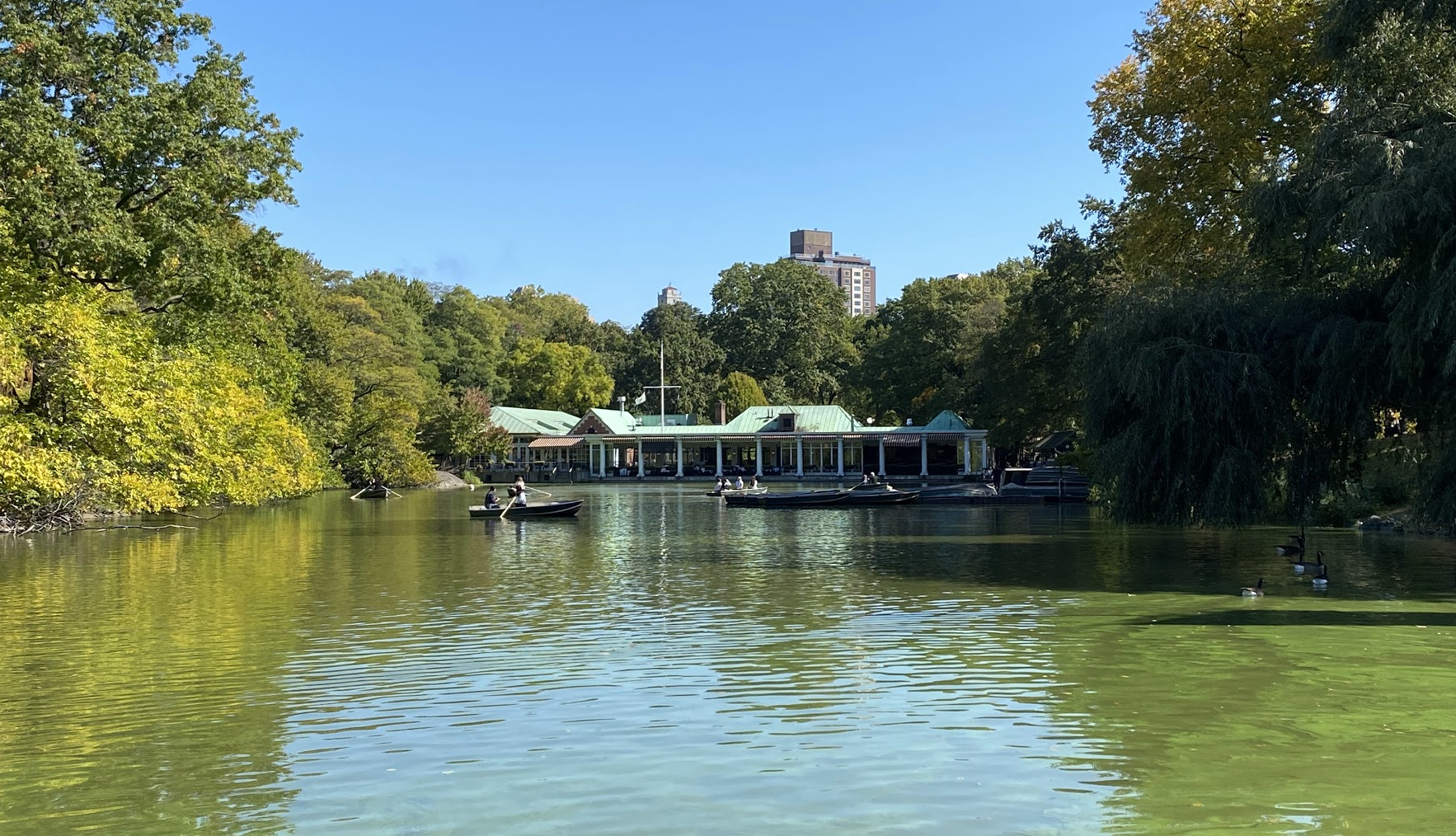 Click on this Map To Open On Your Phone:
https://goo.gl/maps/xRepaSrDnpqLtYDv6
Strawberry Fields, John Lennon Memorial Strawberry Fields was created to memorialize the Beatles songwriter and legend John Lennon whose life was sadly taken on the 8th of December 1980 from gunshot wounds from Mark David Chapman as he walked through the archway of his building. He was only 40 years old and had become a notable Peace Activist. His ashes are scattered here in Central Park so for many Beatles fans this is sacred ground. The "Image" mosaic feature was gifted by the city of Naples, Italy. Take a moment to enjoy this peaceful memorial amongst the American Elm trees. If you walk as far as the Riftstone Arch you will see the famous building where John Lennon lived and under the arch of his entrance died. The building is beautiful and has stood since 1884.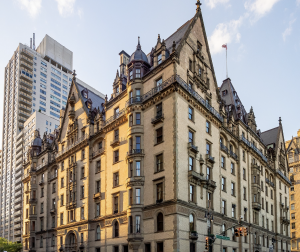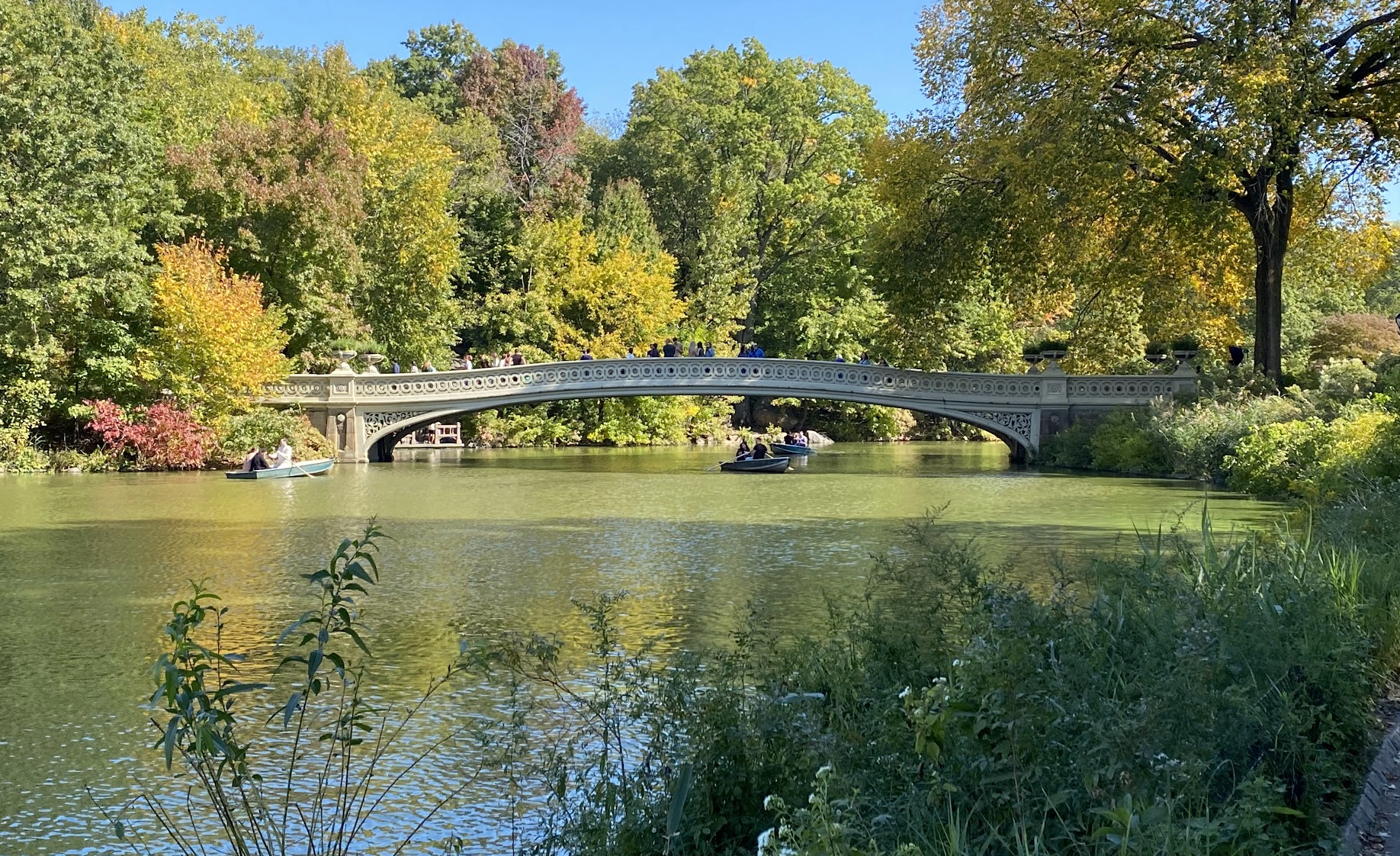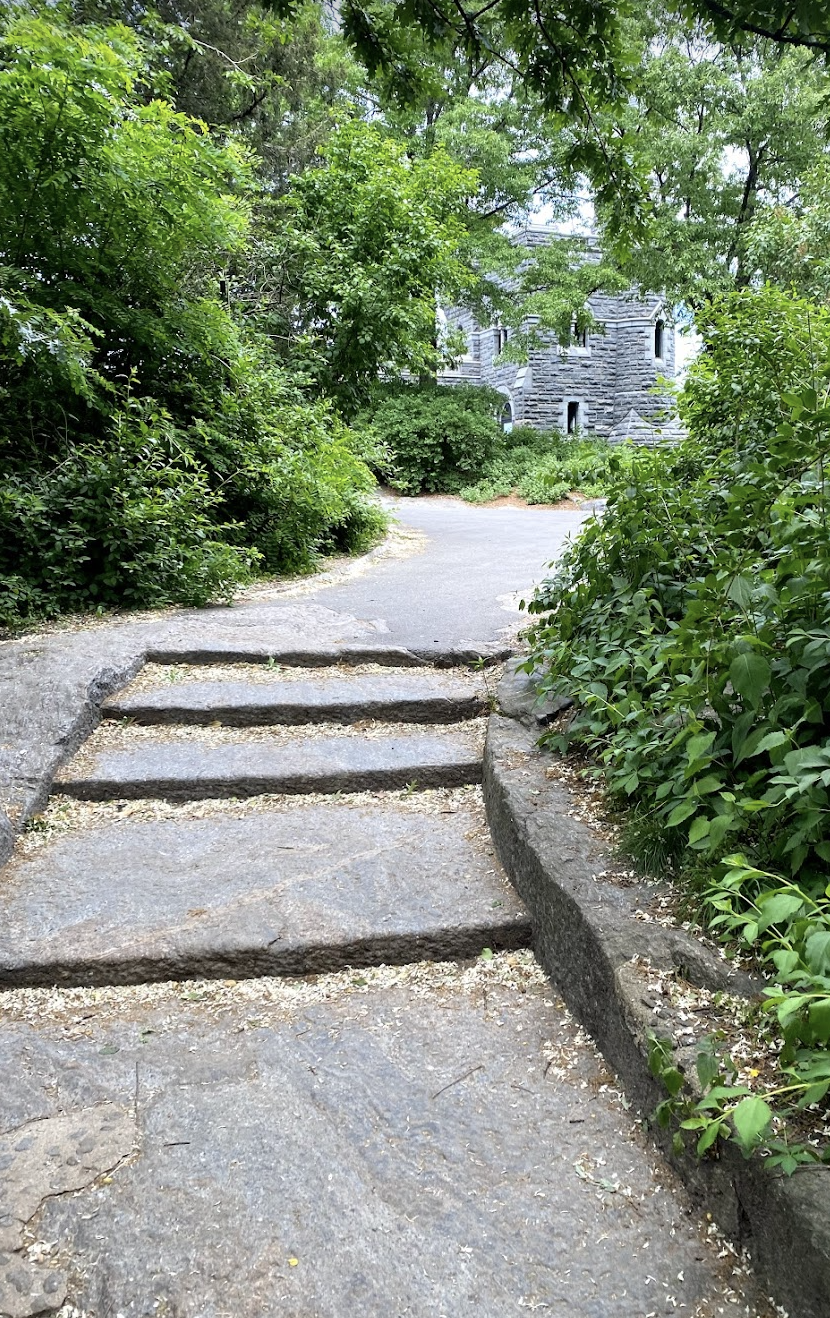 https://goo.gl/maps/DDBQxFnfGJ9zSX3f6
Bow Bridge: Navigate your way over The Bow Bridge; this iconic bridge in Central Park has been the location of many marriage proposals and you may be already be familiar with its fame as it is also one of the most photographed bridges in Central Park. Also appearing in many movies. 
You will make your way via The Ramble, these pathways had been designed to get away from the noise of the city. you will be going up hill at this point. Take your time to follow the map at this point. 
When you see the castle ahead look to your right and just south of the castle the current weather station, an automated surface observing system (ASOS) is located. This is where New York collects meteorological data from this beautiful point so make sure to check the weather report on your visit.
Belvedere Castle Belvedere Castle built on Vista Rock sitting 130 feet high, it is the second highest point in Central Park. In present day the main tower is our source of wind speed for weather reporting.   At the base of Belvedere Castle lies Turtle Pond, named for its inhabitants. Look over the wall to see them. 
To continue to your next stop follow the steps down, arrow below.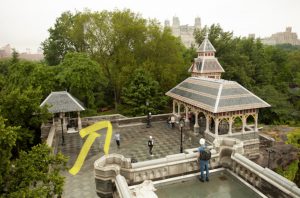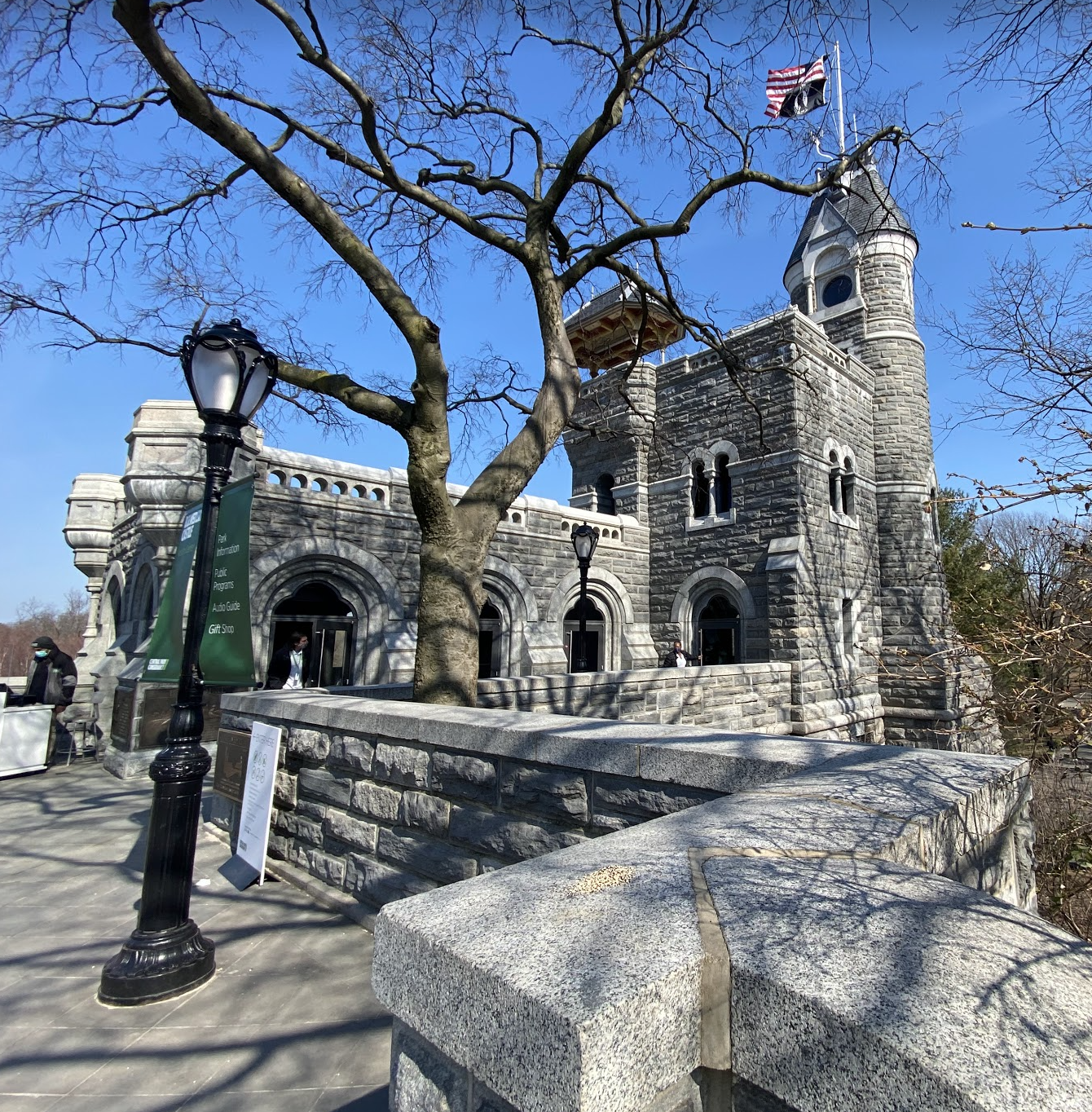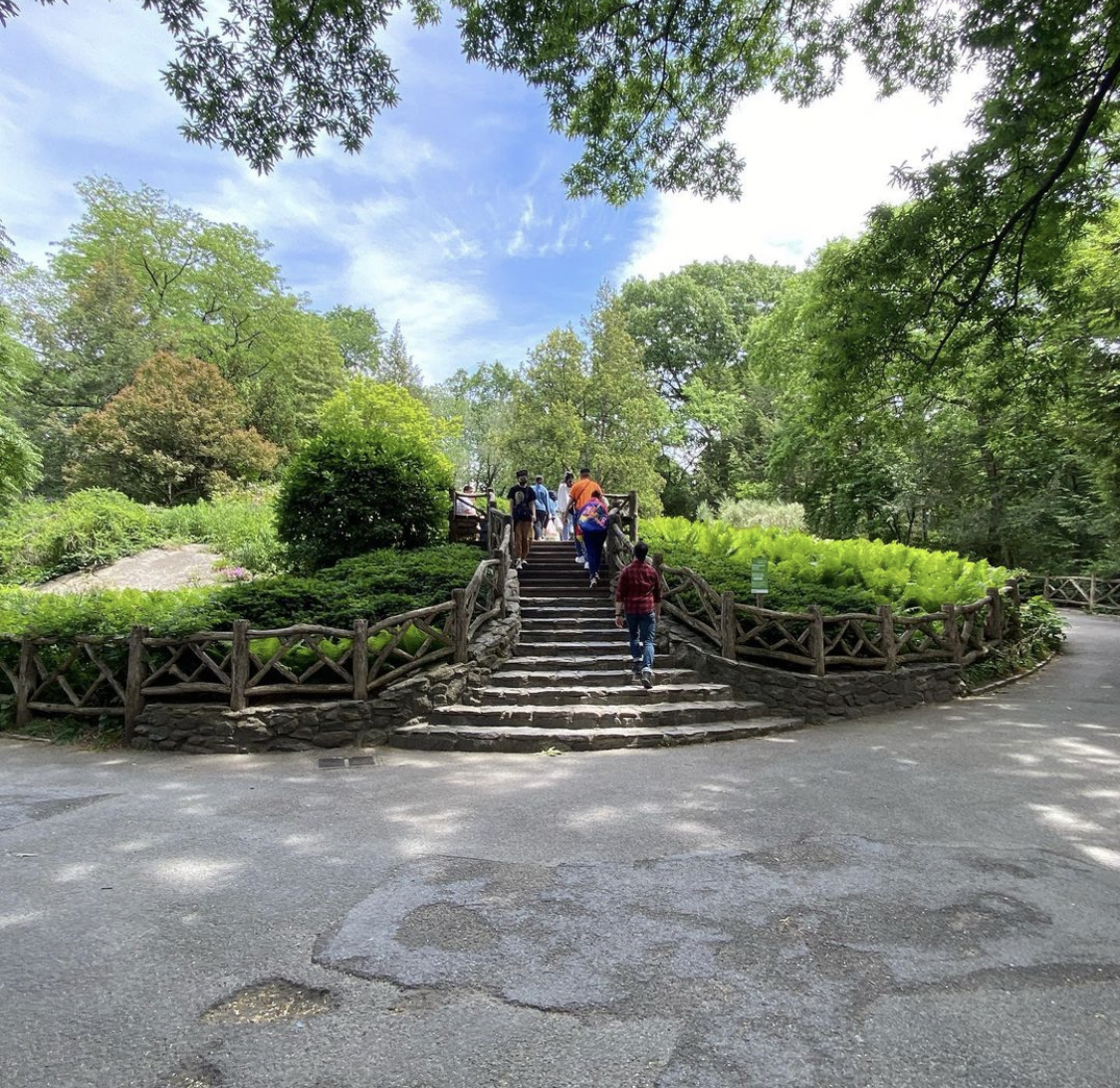 https://goo.gl/maps/B3acKZFv9Pkg8vqr6
The next stop is Shakespeare Garden; a beautiful four-acre space, planted with trees and flowers that were mentioned in William Shakespeares plays and poems. At the base of this garden you will see the Swedish cottage, now home to Marionette Theatre, sadly still closed due to covid but it has delighted children since 1947.
Follow the map to exit the map past the American Museum Of Natural History. 
We end our tour for a well deserved lunch at Modern Bread and Bagel Monday or and Thyme and Tonic. Both are operated by the same owners. I always recommend dining at Thyme and Tonic as the decor and food is amazing and then stopping at Modern Bread and Bagel for take away for later. 
Both are 100% gluten free with vegan offerings.
At Modern Bread and Bagel you will have the choice to build your own kettle boiled "authentic" bagel. A Focaccia Sandwich or choice from their daily specials. Thyme and Tonic you can indulge in the "Impossible Burger" to their Tempeh bacon – BLT sandwich. Menu's may be subject to change but you will have other options on the day.